WCP and Stop Global Warming kick-off cooperation to raise awareness on carbon pricing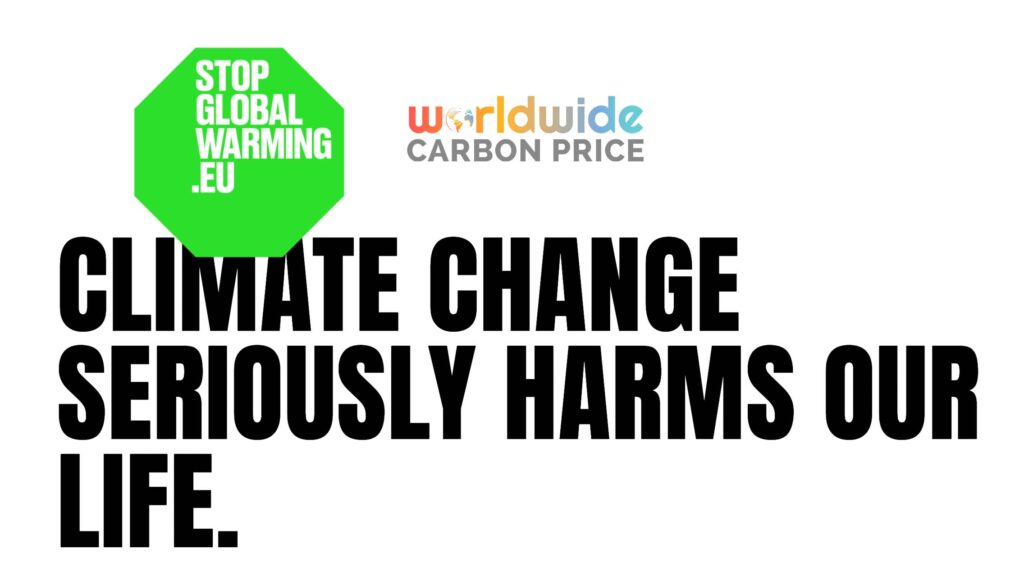 Worldwide Carbon Price has started cooperation with the European Citizens Initiative "StopGlobalaWarming.eu A price for carbon to fight climate change" to join efforts in promoting carbon price mechanism at a European level. Until now, the initiative has collected around 60.000 signatures in the EU, with many economists, members of parliament and public figures among the supporters.
"WCP is happy to start cooperating with Stopglobalwarming.eu, a citizens-led EU initiative to extend carbon pricing and start an environmentally-friendly tax evolution. I urge all the EU citizens to subscribe the petition online and to stay tuned for our joint initiatives to come", Gianni Chianetta, President of WCP, stated.
The initiative asks the European Commission to propose a EU legislation to discourage the consumption of fossil fuels, encourage energy saving and the use of renewable sources for fighting global warming and limiting temperature increase to 1,5°C. In particular, the proposal introduces a minimum price on C02 emissions, starting from 50€ per CO2 tonne from 2020 up to 100€ by 2025. At the same time, the proposal introduces a border adjustment mechanism on non-EU imports, in such a way as to compensate for the lower pricing on CO2 emissions in the exporting country. The higher revenue deriving from carbon pricing shall be allocated to European policies that support energy saving and the use of renewable sources, and to the reduction of taxation on lower incomes.
It will not be easy to achieve the very challenging goal of collecting 1 million signatures, but this initiative has without doubts contributed to raise awareness in the public sphere around these themes.